When I woke up the other day, the temperature outside was in the 20's! I quickly realized winter is here; even though the winter solstice (the official start of the winter season) does not occur until Friday, December 21st this year. That's almost a whole week away and yet I was already feeling the cold!
Can you imagine what it would be like to walk over to your thermostat and NOT be able to turn your heat on? Well, for many of our friends, neighbors and relatives this is a reality that they will need to face everyday this coming winter...sad I know!
At Comfort Now, we are hoping to change that reality for at least ONE family that has fallen on hard times in the Atlantic County or Cape May County area (and maybe save a few dozen more as much money as we can) - let me tell you more...
Do You Know a Family in Need?
Once a year, our team selects a resident of Atlantic County or Cape May County to receive a NEW Heater. The FREE heater will be given to the person or family with the greatest need and most compelling story...Is that you or a friend of yours?
To nominate a family in need, the process is quite easy! We are accepting nominations through Sunday, December 16th, 2018. You can nominate yourself or someone else. To learn more, go to http://info.iwantcomfortnow.com/promos/holiday-heater-giveaway.
Now in our 5th year, our Holiday Heater Giveaway has helped
some great people...meet a few of our previous winners...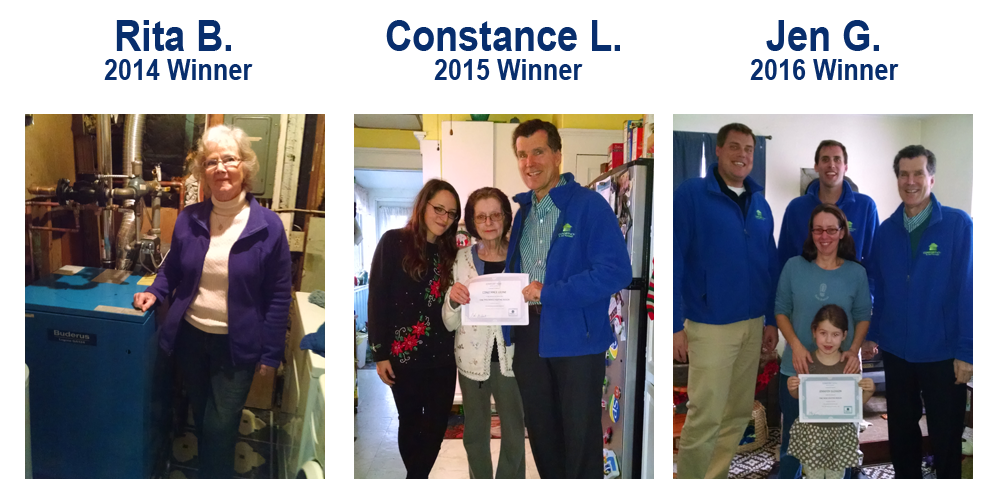 Do you know how we save people money?
If you aren't aware of our great deals, let me share some more information. Do you know of anyone in need of heating services or considering installing a new heating or air conditioning system, please ask them to check out our amazing deals on our Coupons Page by visiting http://info.iwantcomfortnow.com/coupons or click the button below to take you directly to our Coupons Page and start saving!
And as an added bonus, anyone that submits their information, whether they are nominating themselves or someone else, will receive a coupon for $300 OFF a heater replacement. Use the coupon yourself, or give it to a friend to keep the giving spirit going...but don't delay!