When the power goes out, it causes disruption for everyone. The longer the power is out, the more it costs you as well. Not only do you, and everyone in your family lose time, you can lose the contents of your refrigerator and freezer. In fact, the Folks at FoodSafety.gov advise that for any power outage over 4 hours, you have to begin to think about tossing food that could spoil and cause illness. (They have a very helpful chart on their website.)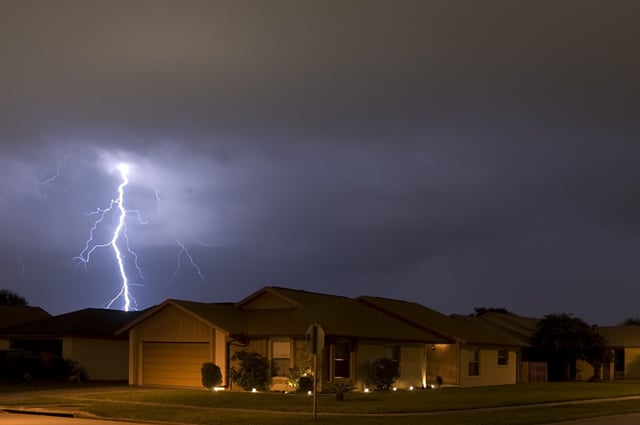 We've had many more extended power outages in our area over the past few years. In the past 18 months alone, we have had three events that have led to multiple-day outages and economic losses for our family. But how do we calculate this and decide on whether purchasing a generator is worth the cost?
Kohler generators have a helpful infographic that helps to understand the costs a family can incur. To sum up the risk and possible impact of extended power outages, we've made a quick checklist, adding a few additional items we ended up spending money on during the recent outage:
Average cost from lost contents of food and freezer

: $250- $500

Alternate accommodations,

if needed: $100 per night. Extra if you need to board pets.

Productivity loss-

this is time lost from work, time lost looking for places to charge devices, getting supplies, making decisions- at a job earning $15 an hour, this would mean a loss of potentially $120 per 8 hour period, per person employed. Losses will increase as wages increase.

Meals out:

cost will vary, but for a family of four, it's reasonable to assume they would easily spend between $50 - $100 a day to have three meals out while unable to cook at home.

Miscellaneous Expenses:

Power outages often lead to additional purchases of batteries, flashlights, lanterns and the like. We spent $120 at Walmart when it was clear we needed additional LED lantern and battery packs to recharge devices for everyone in the house. Hopefully, we'll be better prepared the next time we need them, and will remember to keep those battery packs topped off.

Cooling/Food preservation:

This will mean purchasing ice or dry ice to try to preserve contents of a fridge. Dry ice costs $1.50 or so a pound, usually sold in 7 - 10 lb packages, so we will estimate this at $15 per day for dry ice and probably another $15 for regular ice to keep drinks and people cool.
Potential House Damage/Repairs:
Flooded basement

- $21,000 for repair, not counting replacement of household goods

Frozen or burst pipes

: $10,000 for repair and damages, not counting household goods

Mold remediation:

$500- $30,000, depending on extent of damage

Replacement of appliances

damaged by electrical surge

Potential replacement/repair of other home systems

, like water heaters, which can develop problems when idle for multiple days without power.
OK, I'm thinking about a generator. How do I choose one, and what are the costs?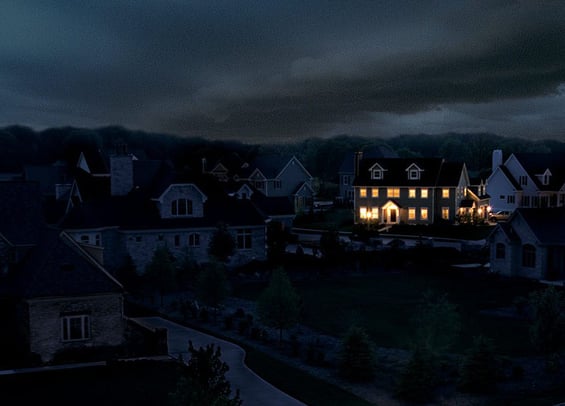 These expenses and possibilities for additional expenses have got us thinking about whether we need to go ahead and buy a generator. Consumer Reports has a Generator buying guide on their website to help guide any purchase. Generators are sold by the wattage they deliver, and you need to do some calculations to figure out how much power you need to operate the essentials in your home.
Northern Tool has a good guide on their website to estimate the number of watts needed to operate appliances in your home. Running your air conditioning, for example, will require about 10,000 watts; a refrigerator, 700 watts; a desktop computer, 600-800 watts. If you have to keep a well pump and your air on, as well as a minimal amount of basic appliances, you could be using up to 13.5 kilowatts or 13,500 watts.
There are portable generators that start at about $700 and produce anywhere between 3,000 to 8,500 watts. They will use between 8 - 20 gallons of fuel a day, usually powered by propane, gas or diesel. Those prices will vary over time, but they also add issues faced with transporting and storing fuel, or even getting access to fuel during an emergency, if you do not have any on hand. These generators also need upkeep and maintenance, and are pretty loud. You also have to run extension cords from the generator outside (to keep the emissions outside, and keep you safe) inside the house, and plug items into the extension cord, or directly into a plug on the generator. Some generators also require that you have a special outlet installed that interfaces with your existing electrical panel, which requires some work by a certified electrician.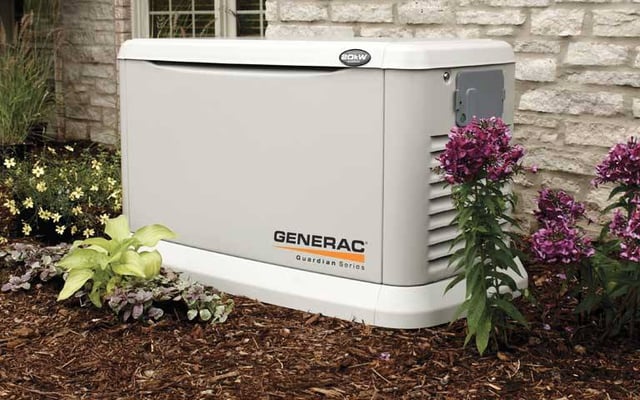 An alternative is a whole or partial house backup generator, also called "stationary" generators, like those produced by Generac and Kohler. These produce between 5,000 and 15,000 watts and can be hardwired into your house, providing automatic power when there's a power outage. Most run on propane or natural gas, and will save the hassles of pouring and storing diesel or standard gas. Plus, because these systems are hardwired into your home's electrical system, you won't have any issues with running power cords. These units often run between $5,000 and $10,000 and require professional installation.
A whole house generator is a great convenience, meaning you will never lose the contents of your fridge or freeze again, or have to run around looking for the flashlights and candles during a power outage. Permanent stationary generators can add value to your home, while portable generators are personal property you would take with you if you moved. If you have natural gas, you can get a generator that turns on with a flip of a switch, where other generators may need you to have propane or gas that will need to be refilled several times a day to keep running.
When you are considering a generator, it will be important to balance these pros and cons, as well as the expense versus money saved over the long run. In the end, we learned that a whole house generator will give us convenience, peace of mind, and we'll never have to face lost productivity or the stress caused by running around trying to deal with an unexpected power loss again. That's well worth the investment for our family's safety- how about yours?