In late September of this year, we launched our Ugliest Heater Contest. Of all the great submissions, five finalist were chosen and voted on by the public. Of those five finalists, one winner was announced. That winner was Eileen of Somers Point.
Although Eileen had an overwhelming amount of the votes to win the contest, she also had a back story that we felt we needed to share; given the nature of her ordeal! Take a moment and read Eileen's story...
Here's a brief summary of Eileen's story BEFORE she had heat...
Eileen purchased her house in Somers Point in October 2016. By the end of the first year, her heater failed and she was left with NO heat! When asked about how the heater could fail so quickly in a house that she just purchased, Eileen explained, "Yes I had a home inspection, and yes, it passed. But if I would have been more aggressive, I would have known the heater was 35 years old. I was too naive and being a widow, I didn't know what to ask." Unfortunately, this happens all to often...but Eileen's woes were just beginning...
Eileen also went on to tell us how she tried to save for a new heater, but unfortunately her daughter got sick, required 2 surgeries and encountered many unexpected expenses. Obviously, Eileen's priority was to get her daughter healthy and tend to her medical needs; the new heater needed to wait! To compound the problem, Eileen was also scheduled to have surgery before the end of the year for a mass on her shoulder...she needed help! Medical issues and an ugly heater that is broken are not a good combination!
An update to Eileen's story now that she HAS heat...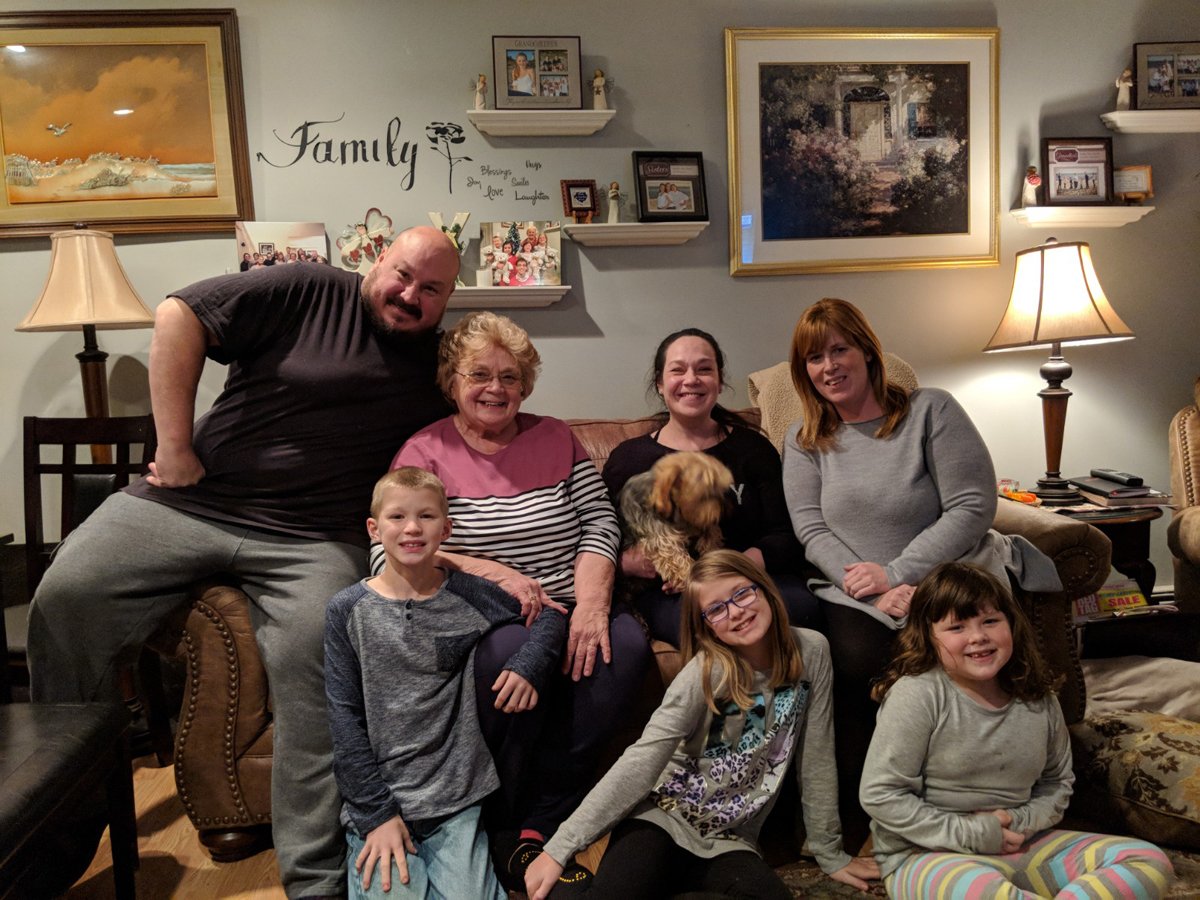 Take a look at this happy family! They now have heat which they did not have for almost 2 years! Everyone is happy, healthy, warm and ready to start the new year off right!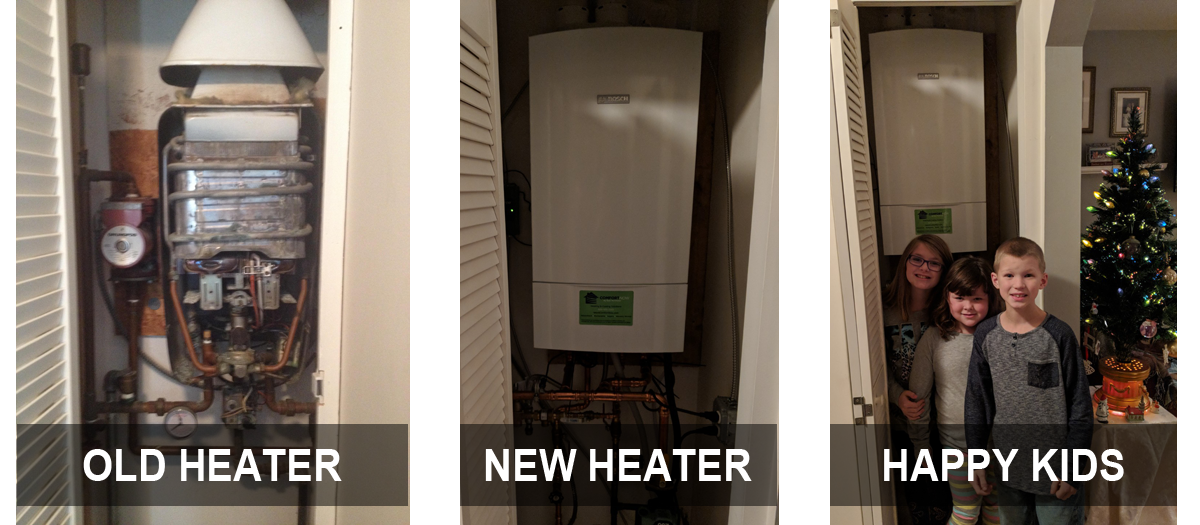 But we're not done yet! Our Holiday Heater Giveaway just wrapped up and we are currently interviewing the final candidates for the FREE heater giveaway...we are not done making families in need happy for the holidays...stay tuned!
Are you thinking about a new heating system for the upcoming winter? If so, you should know South Jersey Gas has some incredible offers and rebates for homeowners who currently have a gas heater OR are looking to convert to gas.
Here is what South Jersey Gas is offering:
For qualified buyers who currently have gas, you can receive up to $11,000.00 in financing with 0% interest for 7 years, AND a $850.00 rebate on qualifying high efficiency equipment
For qualified buyers who decide to convert from oil, propane or electric to natural gas, you can receive up to $8,000.00 in financing with 0% interest for 5 years, AND a $700.00 rebate on qualifying high efficiency equipment
If NO financing is used, you may be eligible for a $1,200.00 rebate on qualifying high efficiency equipment (a $700.00 rebate from the State of New Jersey and a $500 rebate from South Jersey Gas)
Still need to learn more? If so, give our team a call at 609-400-1005 to learn more about these savings and to discuss options for upgrading your current heating system or getting your system serviced today...remember, it's going to be cold before we know it!
If you give us a call, we promise to help you find the right qualifying equipment for your home and walk you through the process to secure the best possible rebates and financing for your new, energy efficient heating system. We look forward to being of service to you!