What do you think?
Do you agree with Punxsutawney Phil's prediction of an early Spring? The people of Punxsutawney, PA sure do believe Spring is on the horizon. If history has anything to with it, who knows what will happen since that furry little prognosticator has only been right 40% of the time over the last ten years. Some people believe that Phil's predictions are always right, but have been misinterpreted because of his native tongue Groundhogese. Only time will tell if we can put those winter coats away for the season!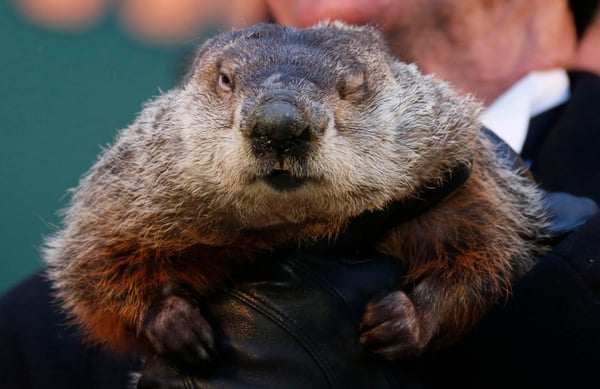 Groundhog Day, originally called Candlemas Day, first came about in 1886 when the local newspaper captured February 2nd as a religious Christian holiday. The Christians thought if they brought their candles to church and had them blessed on this day, their households would be blessed throughout the winter. There was even an English folk song that evolved for the holiday, check this out...
If Candlemas be fair and bright,
Come Winter, have another flight;
If Candlemas bring clouds and rain,
Go Winter, and come not again.
Although there was no mention of an animal in the song, Germany decided to introduce a hedgehog as part of the tradition and said if the hedgehog saw his shadow, there would be six more weeks of winter. When the German settlers came to the United States there were no hedgehogs, hence, groundhogs were chosen and Punxsutawney Phil evolved!
If Phil is right and spring does come early, now is the time to think about getting a much needed tune-up on your air conditioning unit!
If your air conditioner is not cleaned or maintained properly, it will reduce its efficiency by 5% per year, which will shorten the life of your unit. Here is a coupon in honor of Punxsutawney Phil getting you ready early for those hot summer days! Improve indoor air quality, improve energy efficiency and improve the lifespan of your unit with an A/C Tune-up…