Well, they're finally here -- the dog days of summer. While this period between July and August is among the hottest days for the entire Northern Hemisphere, we have everything you need to stay cool, comfortable, and to keep your home running properly during this summer season. Here's how to make the most out of not only your summer, but your whole year.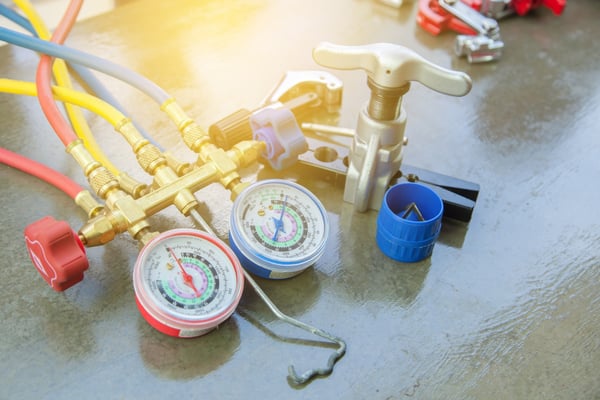 Get Maintenance
It's simple — the more you use your air conditioning system during these scorching months, the harder it needs to work to keep your home cool. Eventually, the components inside these units will experience wear and tear and break down at a faster rate. Believe me, the last thing you want during this summer is a complete breakdown of your AC in the heat and humidity; which can not only leave you uncomfortable, but also cause a major disruption in your life!
Investing in a proper maintenance plan can keep your system running efficiently, and may even save you money on reduced utilities. We offer great rates to give you that piece of mind. To learn more, go to our service plan page.
Back Yourself Up
Speaking of utilities, they can be notoriously unreliable during the summer season. Overstressed electrical power lines and outdated systems can create rolling brownouts and even total blackouts, which can make sitting in a hot and humid home downright miserable. Installing a backup generator at your home can help you avoid the stress and headache associated with a complete power outage. Generators aren't just great for summer, though. They're perfect for weathering fall hurricanes and winter storms, all while keeping you and your home safe. Tp learn more about about quality generators by Generac, go to our generator page.
Go Tankless
Even though it's warm outside, it doesn't necessarily mean you want to take an ice cold shower every time. With the addition of a tankless water heater, you can upgrade from your old and outdated water heater to an efficient and money-saving method of providing unlimited hot water for you and your family. And the best part? This new technology will benefit you and your family year round, especially in the cold winter months!
At Comfort Now by Bob McAllister, we have the products and knowledgeable staff to keep your home HVAC system running smoothly and efficiently not just over the summer, but throughout the entire year.